Finding the right companion plants for mint can be a chore. Let me simplify your gardening issues with this guide!
Mint is an aromatic herb used to elevate the flavors of food and beverages. It also has anti-inflammatory and anti-bacterial properties hence it is a common ingredient in toothpaste and chewing gums. 
Mint also has a couple of "superpowers": it is a fast-growing plant that can invade your garden and effectively repel insects. Some gardeners may avoid growing mint because they are afraid it will do more harm than good to their crops. 
So what to plant with mint? Not to worry, there are plenty of plants that can accommodate mint! With the right conditions, mint is a perfect companion plant that deserves to be in every garden.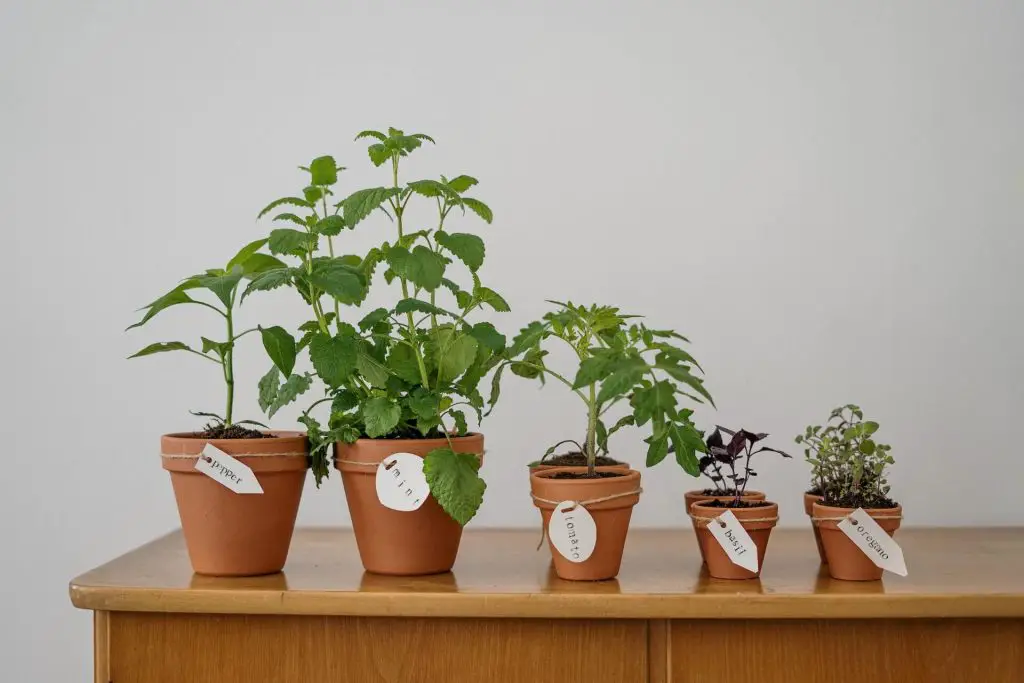 27 best companion plants for mint to explore:
1. Carrots
2. Broccoli
3. Tomatoes
4. Cabbage
5. Oregano 
6. Marigolds
7. Lemon Balm
8. Dill
9. Basil
10. Cilantro
11. Beets
12. Chili
13. Roses
14. Eggplants
15. Peas
16. Dahlias
17. Lettuce
18. Potatoes
19. Sweet Corn
20. Brussel Sprouts
21. Kale
22. Cauliflower
23. Radish
24. Onion
25. Garlic
26. Chives
27. Kohlrabi
Affiliate Link Disclosure
Some of the links on here are affiliate links.  may earn if you click on them, AT NO EXTRA cost to you. I hope you will find the information here helpful. Thanks!
Related Posts
Companion Plants For Mint
Below is a list of what grows well with mint: 
Mint's scent can ward off carrot flies, which destroy carrots by laying their eggs at the root end of the carrot plant. The larvae will begin nibbling on the plants' roots and eventually into the vegetable, destroying the carrots' growth process. 
Although carrots prefer sandy soil, they can grow well with moist and well-drained soil. Another benefit of carrots is their ability to increase soil ventilation with their large taproots.   
How to companion plant: Plant mint at the edges of the carrot bed for the best effect to deter carrot flies. 
As mint goes well with members of the brassica family, broccoli and mint are great partners as companion plants. The mint's aroma can deter cabbage moths, one of the broccoli plants' enemies. The larvae hatching from the moths' eggs can aggressively consume the broccoli's leaves, leaving nothing behind to harvest.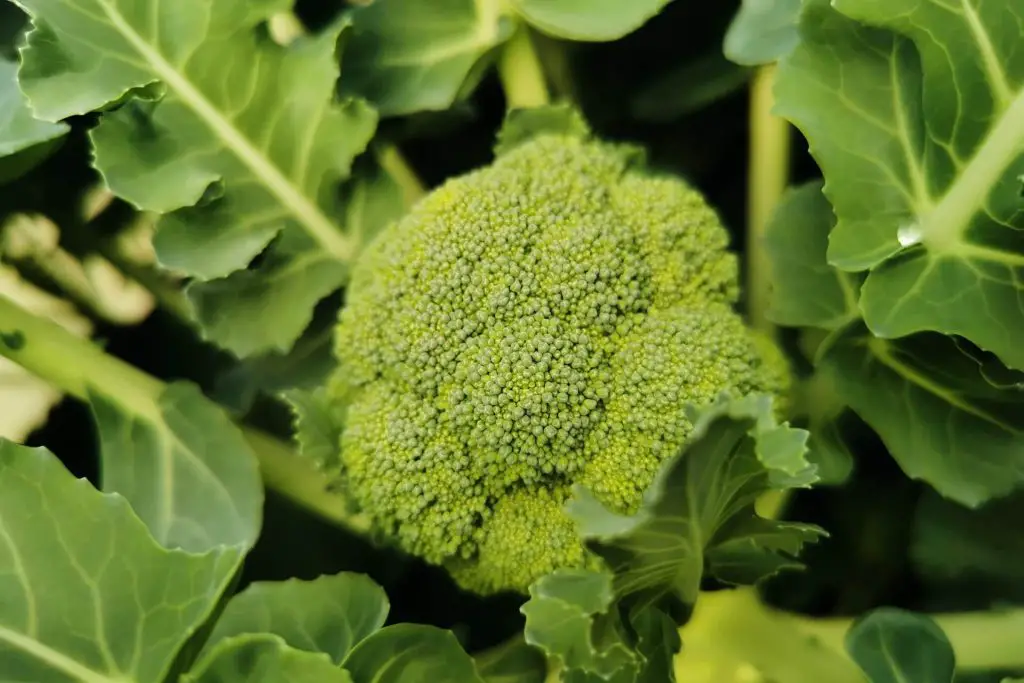 How to companion plant: Plant mint in a container or a slightly raised bed beside broccoli. Check out this video of broccoli companion planting with other herbs like mint: Companion Planting Broccoli
The mint plant is a good companion plant as it enhances the flavor and improves the overall growth of tomatoes. The mint will attract parasitic wasps, a predator that preys on tomato hornworms and aphids.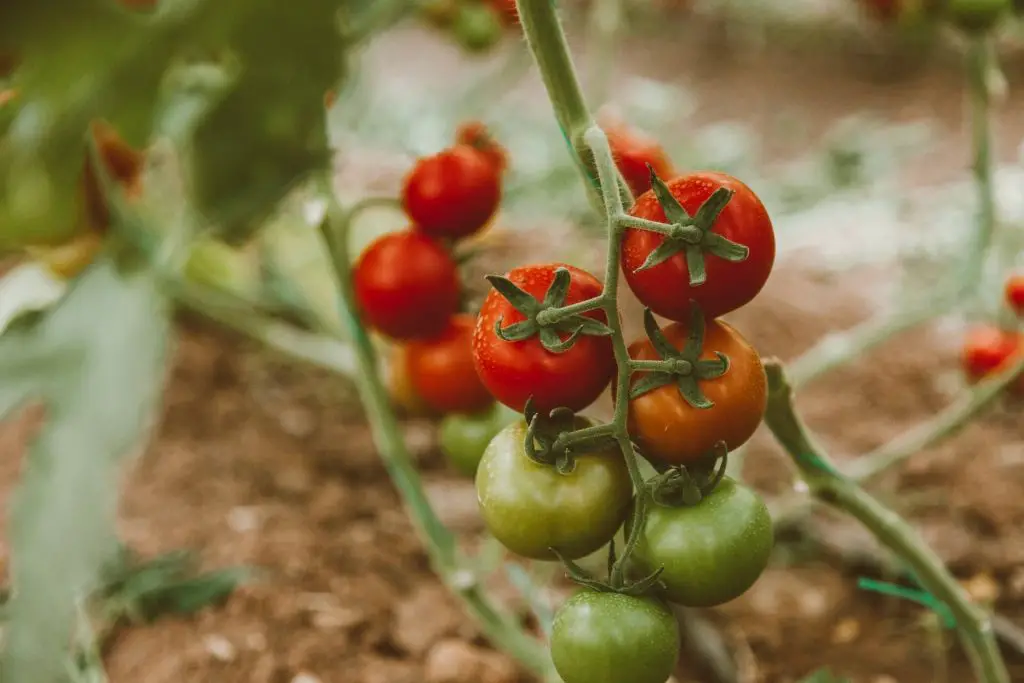 How to companion plant: Grow tomatoes in a container garden and place the mint plant underneath the tomato vines. 
Cabbage and mint are good companion plants as the scent of mint oil will chase away white cabbage moths. The cabbage plant flourishes in loam soil similar to the mint plant.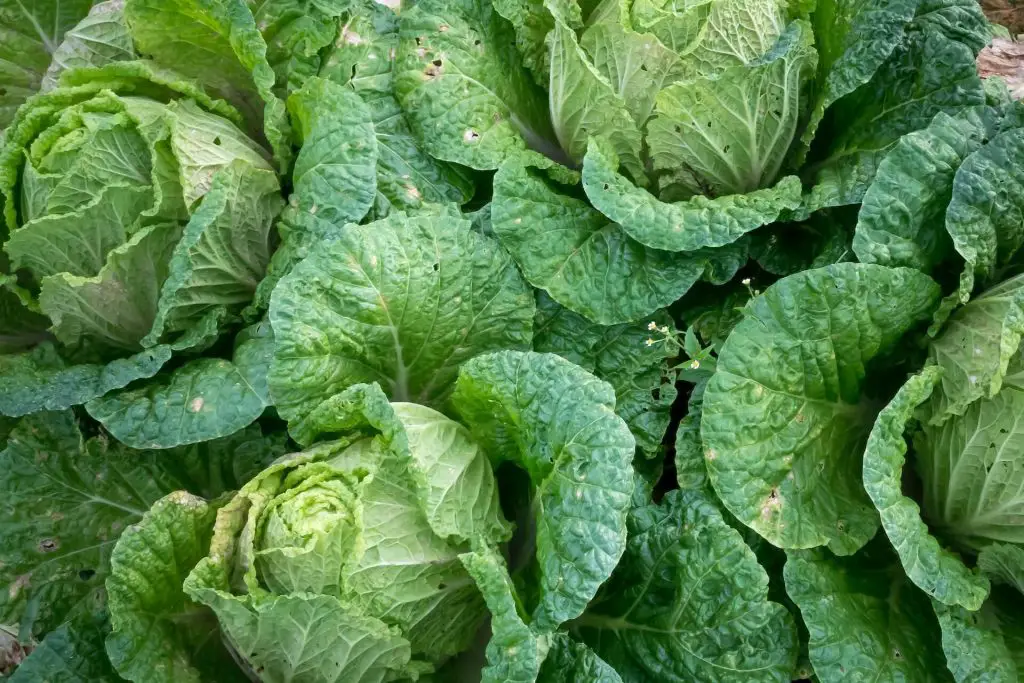 How to companion plant: Plant mint in adjacent rows next to the cabbage for the best pest prevention. 
You may be wondering what herbs to plant with mint as most herbs like lavender and rosemary are considered unfavorable companion plants to mint.
Oregano and mint plants are a rare pair that go well together as they join hands (or stems) to ward off pests with their strong scent. 
How to companion plant: Plant oregano and mint in a container garden among other plants to get the most out of this duo!
What flowers can I plant with mint? For good mint companion plants, flowers need to be sturdy to withstand the mint's aggressive nature. Annual flowers like marigolds are a great companion plant for perennials like mint. 
Marigolds make a pretty repellent plant to look at. With their bright orange petals, they attract pollinators and also repel mosquitoes, squash bugs, and tomato worms. 
How to companion plant: Mint and marigold companion planting works well as they both need fertile moist soil and work as a double shield from pests for your garden. They both need direct sunlight for healthy growth. 
If you are looking for good spearmint companion plants, consider lemon balm on your list. The lemon balm has a citrus smell that attracts pollinators like bees so and can act as a double protector with mint to prevent pests. 
Lemon balm is also part of the mint family and can be planted with other mint relatives such as peppermint and spearmint. They share the exact soil requirement: rich and moist soil in a well-drained container under full sun or partial shade. 
How to companion plant: Do note that lemon balm is just as invasive as other mint families, hence have the plants slightly further apart from each other (You may not like both of them cross-pollinating either!). 
There are only a few herbs that can be paired with mint and dill is one of them. Like mint, dill has its pest-repelling properties that can be a benefit to mint and vice versa. 
Dill's growth cycle is often determined by the severity of cold climates: consistent warm weather will make it a perennial herb and icy cold winters will turn dill into an annual plant. Hence, plant dill indoors if you want your dill plant to last longer. 
How to companion plant: Plant dill and mint in separate containers for effective companion planting. Mint also does not do well outdoors in the cold weather so it can be a great indoor plant partner to dill. 
Basil is another herb that is a good companion for mint and as such mint and basil plant together well. They can be planted in the same pot as basil is an annual herb that will die by winter before mint, a perennial herb, can potentially choke it out. 
How to companion plant: Plant mint and basil together in the springtime and regularly pinch the leaves of the plants for healthy growth. Here is a video process of mint and basil companion planting together: Potting Basil & Mint Together
Love it or hate it for its flavor, cilantro deserves to be in your garden as a low-maintenance crop that is easy to grow and harvest.
Cilantro enjoys full sun and thrives in cooler climates during spring or fall. They are used to attract parasitoid wasps that feed on garden pests. 
How to companion plant: Cilantro and mint are good companion plants benefiting from each other's strengths. Plant them in containers beside each other. Cilantro can also be planted in the ground underneath tomatoes for a little shade to keep it cool.
Nutritious beets are the best to harvest: they are easy to grow, thrive in cooler climates, and are tasty too! The pungent scent of mint makes it a good companion plant for beets, deterring all related pests. 
How to companion plant: Just like mint, they are also great companion plants to the brassicas. You can plant beets with brassicas to enrich the soil while having mint nearby in a contained pot. 
Generally, plants from the nightshade family such as tomatoes, chili peppers, and eggplant are great mint companion plants.
Chili peppers are a great tool to drive away pests and animals who enjoy having a feast in the garden. Mint will also chase away aphids from the chili plant.
How to companion plant: Underplant mint with chili to keep pests away from the plant's roots. 
Roses are good companion plants with mint, catmint to be precise. The catmint is also part of the mint family and is usually underplanted with roses to hide their thorny stems.
Catmint keeps rabbits away from the rose bush and also has a lovely shade of blue color that goes well with the color of roses.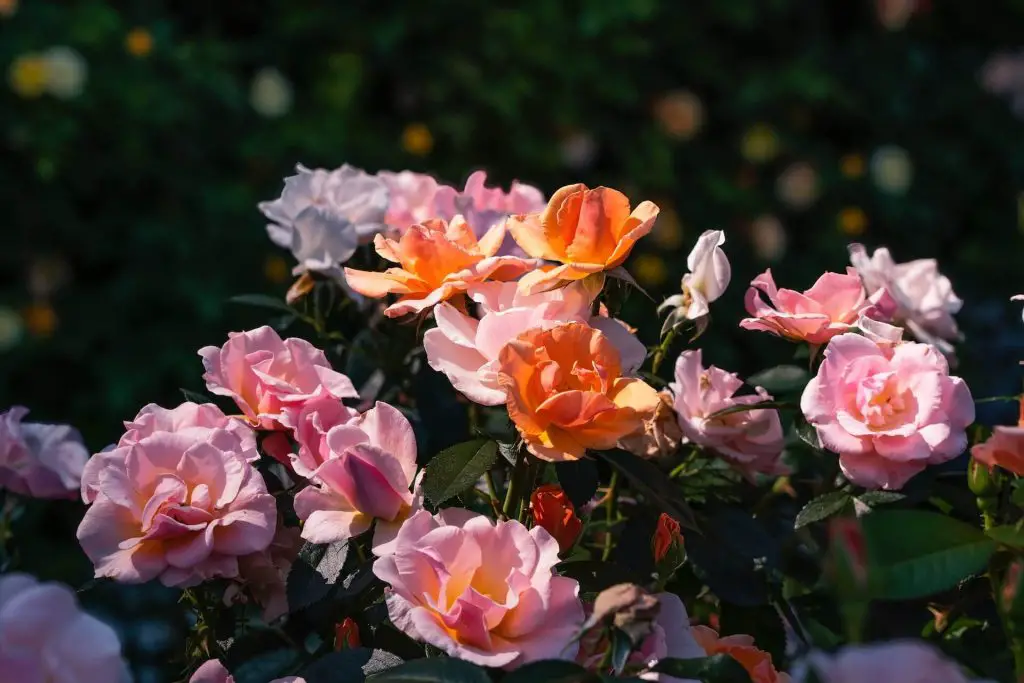 How to companion plant: Deer-resistant catmint and roses share similar soil requirements and just need a porous garden. As catmint is shorter, plant it in front of your rose bush for a beautiful contrast look. 
Companion planting peppermint with eggplant is a good choice as peppermint repels flea beetles. These pests will attack the young eggplants by feeding on their leaves or leaving larvae to feed on the plants' roots.
How to companion plant: You can plant peppermint (or any of the mint members like spearmint or regular mint) in the corner of a large container with the eggplant at the center.
The mint plants will spread and act as a shield to deter non-beneficial insects. 
Here is a video of mint used as a companion plant for eggplant: Planting Eggplant With Mint
Have you ever wondered what is eating your pea plant? Pea plants are a popular favorite among pests and animals and to protect your plants, place a mint plant nearby! Mint will chase mice, deer, rabbits, and aphids.
How to companion plant: Surround the peas with a couple of potted mint plants to create an aromatic forcefield to deter unwanted creatures.
Dahlias are hard to miss in a garden. Dahlia makes great companion flowers for mint as their saucer-sized flower heads and bright colors will stand out, attracting favorable insects. The mint will help deter any pests with its aromatic scent. 
Dahlias also go well with another mint family member, the bee balm. Bee balm's purple flowers blend perfectly with dahlia's rosy petals, bringing more bees to the yard.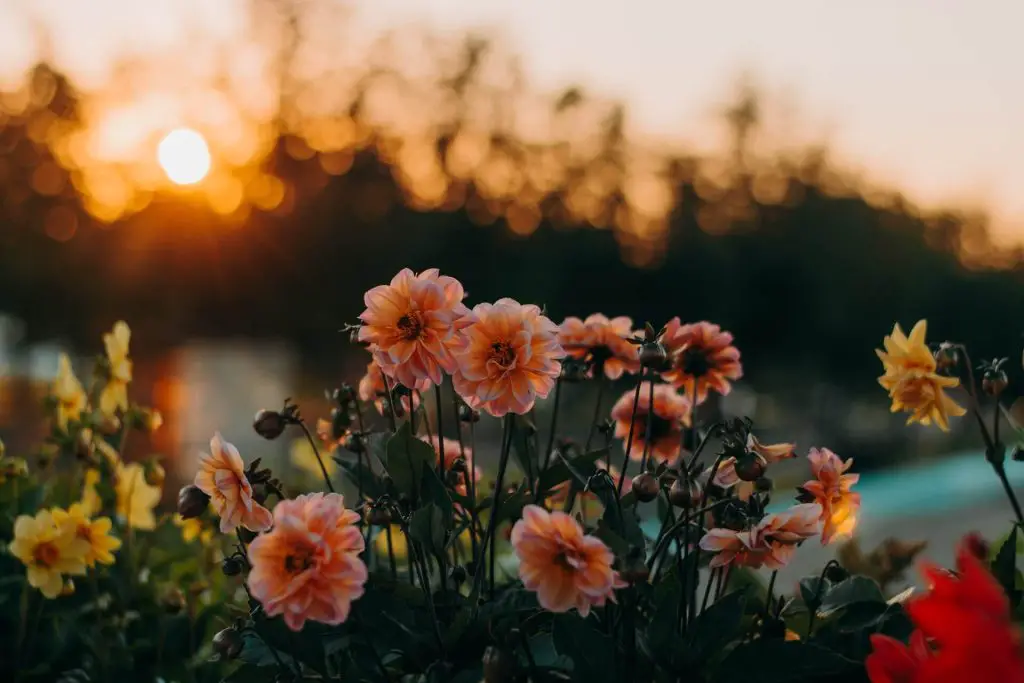 How to companion plant: 
Dahlia plants need full sun to grow and can grow up to six feet tall. Plant mint on a slightly raised bed near these perennial flowers as mint can grow in partial shade. 
Good ol' lettuce is a low-maintenance annual plant that harvests quickly. However, it is still susceptible to aphids, flea beetles, slugs, and many other insects that will ravage the garden.
Having mint as a companion plant will repel these bugs before they can do more harm than good. 
How to companion plant: The mint plant will grow much taller than the lettuce, lending partial shade to this annual vegetable. Hence it is alright to plant lettuce in the shadows of the mint plant. 
Potatoes are a common staple food that will benefit from mint's scent. The oils produced from the mint, particularly catmint, can deter potato beetles and other potato bugs that may ruin the crops.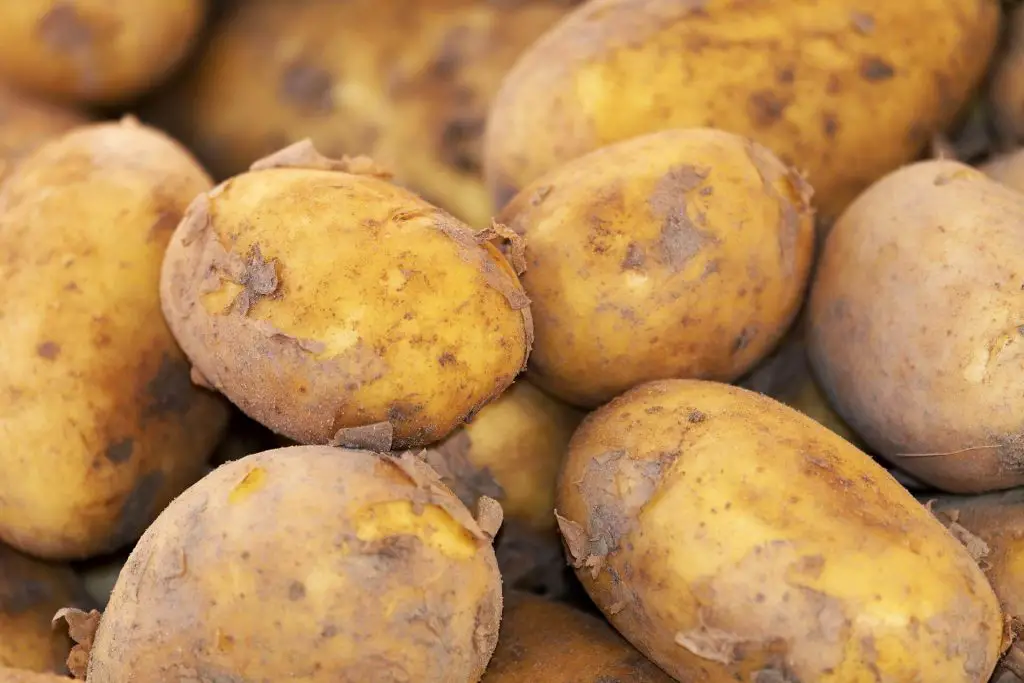 How to companion plant: You can either plant mint in a corner of your gardening bed or have it in a container next to the potatoes plant. 
The strong aroma of the mint plant will deter animals like deer from munching the corn away. Deers have a strong sense of smell and the mint's scent will disrupt their sensory ability. 
How to companion plant: One way to plant mint with corn is to create a natural border around the corn patch with mint plants. 
Brussels Sprouts are part of the brassica family, like the cabbage. Mint is a great companion plant to Brussel Sprouts as the mint's pungent scent will deter the brassica family's all-time favorite pest: the cabbage moths.  
How to companion plant: Plant mint in a pot next to Brussel Sprouts to prevent pests from munching away on the buds.  
This superfood plant is a great universal plant: it can withstand extreme weather conditions whether it is a hot sunny day or a harsh winter.
Kale can also become a ground cover and attract the right pollinators to your garden, making it the perfect choice as a gardening plant. 
You will want to have mint as a companion plant if you do not want pests (especially the flea beetles) destroying this vegetable!
How to companion plant: Plant kale and mint in a container garden next to each other to deter pests. You can also plant them with dill. 
Cauliflower and mint make great companion plants. Cauliflowers are part of the brassica family and can grow well with other family members like Brussels sprouts and cabbage.
Mint, a friend of the brassica family, can deter the common pests that invade cauliflower.
How to companion plant: Place mint at the corner of the garden bed to repel pests. You want to grow cauliflower in soil that is rich and moist, similar to mint. 
A delicious root vegetable that goes well with salads and mains, radish plants also make a great complement to the garden.
Radish deters cucumber beetles but they will succumb to common pests like aphids and lady beetles. This is where the mint comes in, driving away the aphids to keep the radish healthy.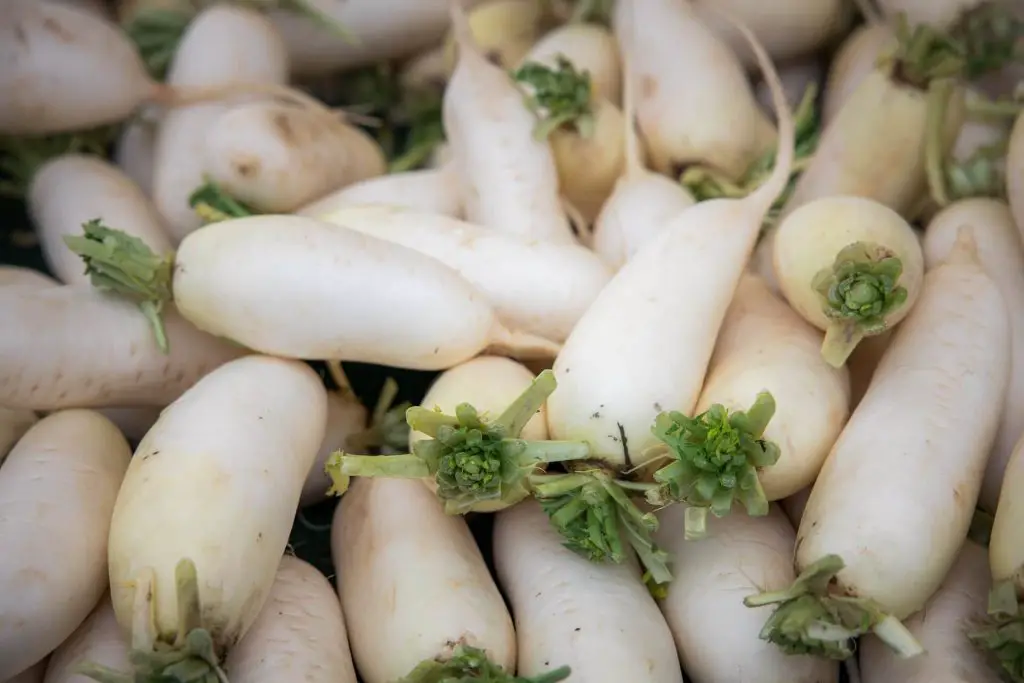 How to companion plant: As radish is an annual crop, plant radishes alongside the mint during the springtime. The radish will harvest by summer before the mint can unleash its ravaging roots.  
Onions are an easy-to-grow plant, so simple that they can be grown via transplant! They are great for optimizing spaces within a tiny garden while producing large quantities to harvest. 
Companion planting with mint is beneficial for the onion. With the mint's strong scent, it will deter onion flies as the aroma will disrupt the flies' sense of smell. Onion flies breed on onion leaves and can devour through the onion bulb. 
How to companion plant: Both onion and mint require different amounts of water and you do not want to drown either of your plants! Ideally, keep mint in a nearby raised garden bed or a contained pot near the onion. 
Garlic is known for its flavor-enhancing properties and health benefits in dishes but did you know it also enhances the garden too?
If you need to fill up space in the garden, you can plant garlic as it is super low maintenance and a friend to many plants.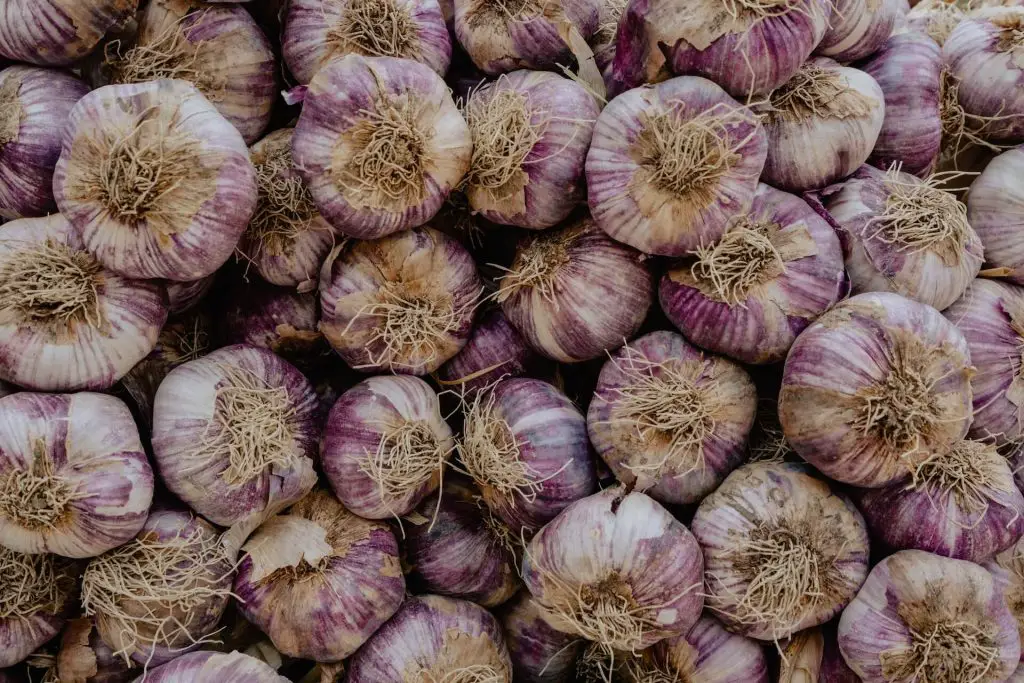 Garlic is an adaptable plant as long as it gets plenty of sun on its side. Garlic can protect plants from fungal matter and chase away unwanted animals and pests.
With mint's aroma and garlic's pungent smell, mint and garlic will make good companion plants and create double trouble for any plants' enemies. 
How to companion plant: Garlic is planted during the fall (while mint is during the spring) so trim down the mint to make way for the garlic plant. Garlic works well in any soil that is well-drained and moist. 
Remove surrounding weeds and pinch the mint from time to time to avoid competing nutrients and water with garlic. 
We often see chives as part of a snack dip, but did you know that they blossom into beautiful purple flowers?
These flowers attract bees, a pollination agent, which are attracted to mint flowers too! Like garlic, chives need a well-drained pot with rich soil and lots of sunlight. 
How to companion plant: Plant mint in separate containers from the chives and in a sunny location. 
Kohlrabi, known as "cabbage turnip" in German, is a lesser-known vegetable commonly used in salads. As part of the cabbage family, this plant needs a similar soil environment to mint: a well-drained rich soil for healthy growth. 
How to companion plant: To plant it with mint, you will need to allow the kohlrabi plant to grow indoors for the first 4 to 6 weeks before bringing it outdoors with mint. This will help your kohlrabi plant to grow well with its companion plant. 
FAQs on Companion Plants For Mint To Thrive
What Is Companion Planting? 
Companion planting is the art of combining different plants to grow together to provide mutual benefits. It emulates nature by having a diverse range of crops that complement each other. 
It is an organic way to maintain a pest-free environment as certain crops can repel pests, allowing your plants to grow well. Hence, companion planting boosts growth, prevents the spreading of diseases, and potentially improves the plants' flavor!
The Pros of Companion Planting
Companion planting can create a diverse garden similar to nature. It can also repel pests, increase crop yield, reduce plant diseases, and provide physical support to each other. This will create a healthier garden ecosystem that will eventually benefit you as well.
What Not To Plant With Mint? 
Due to the mint's invasive nature, you do not want to plant mint next to these bad mint companion herbs: thyme, sage, chamomile, rosemary, lavender, and parsley. These herbs require an adequate amount of water and the roots of a mint plant will grow rapidly and soak it all up. 
Can Lavender And Mint Grow Well Together?

No, lavender and mint planted together will not end well. Mint's requirements do not suit lavender's needs, although lavender may be a part of the mint family. While both lavender and mint require moist soil, the mint plant's water requirements may end up drawing out what lavender plants need, hence, weakening the lavender plants.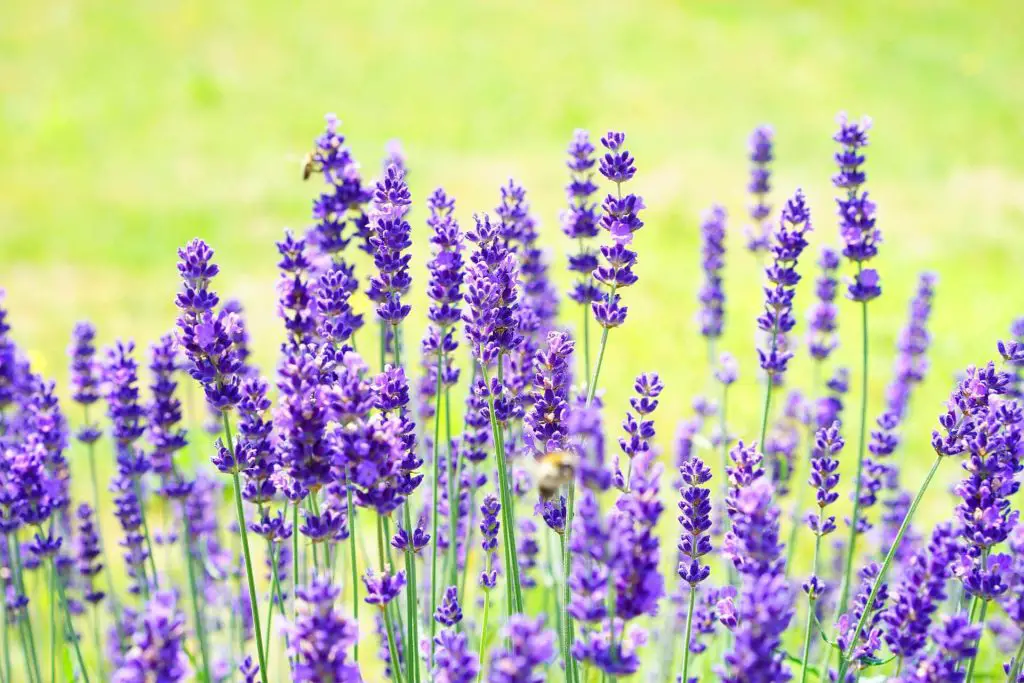 Can Mint Be Planted With Strawberries? 
Yes, Strawberries and mint companion planting are possible so long as mint is kept in containers and not on the strawberry bed where it can ravage. Planting mint and strawberries in the same spot will lose your strawberry harvest. Strawberries can benefit from mint's insect-repellent properties like aphids and mites. 
Can I Plant Parsley And Mint Together?
No, do not plant parsley and mint together if you do not want these two to compete for water and nutrients! Mint does not do well with parsley as the mint's vigorous roots may destroy the parsley. 
If you choose to plant both of them, have them several meters apart and plant mint in a separate pot. 
Can I Plant Mint And Rosemary Together?
No, do not plant mint and rosemary together and keep them away from each other. They have different soil requirements: rosemary requires sandy and dry soil whereas mint prefers rich and moist soil. 
You can, however, plant mint and rosemary in separate pots next to each other to leverage on mint's anti-pest scent. 
Can You Plant Thyme Next To Mint?
Yes, you can plant thyme next to mint closely in separate pots as that is the best way they can flourish well. Thyme and mint have different soil and water needs, thyme grows in dry and sandy soil whereas mint needs moist soil that is rich with compost and well-drained. 
Will Mint Kill Other Plants?
Yes, mint will kill other plants by taking water from the top layer of soil, depriving its neighbors of water. Keep mint contained in a pot or have it in a window planter to avoid killing your garden plants. Alternatively, plant deep-rooted plants to prevent the mint's roots from spreading into the garden bed.
Will Mint Take Over Your Garden?
Yes, mint will take over your garden if you are not cautious. Mint is an aggressive grower with runner roots that can spread quickly and absorb moisture from its neighboring plants. Plant good mint companion plants like tomatoes that are tall and deep-rooted to keep mint from taking over your garden.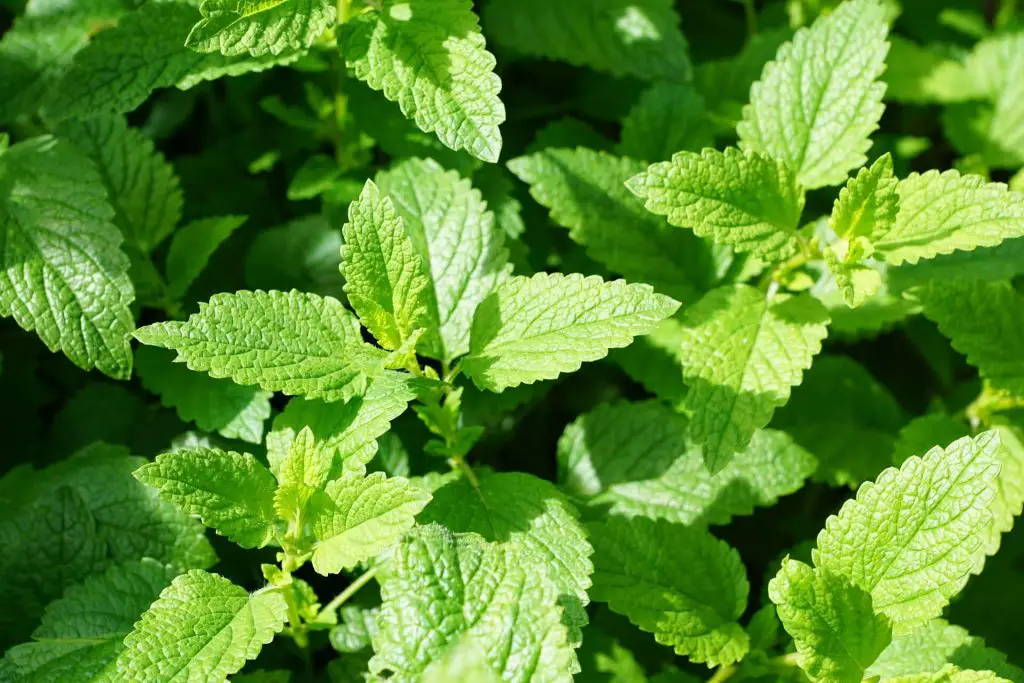 Should I Let My Mint Flower?
Yes, you should let your mint flower. You do not need to remove the mint flowers as it does not affect the plant's health. However, the mint flower will turn into seeds and sprout into new plants. 
To avoid new mint plants sprouting in your garden, remove the flowers once they bloom.
What Is The Best Place To Plant Mint?
The best place to plant mint is under full sun or with partial shade. Place mint in a moist well-drained pot with any kind of soil of a neutral pH value. You can also plant mint on the ground as it is a good ground cover plant that spreads quickly and stabilizes the soil.
How Do You Make Mint Grow Bushy?
To make your mint plant grow bushy, you need to remove the top two sets of leaves regularly to increase growth. Also in drier weather, mint needs 1 to 2 inches of moisture weekly to keep the soil damp in well-drained containers. This will encourage the plant to sprout more leaves and grow well.
Conclusion
I hope this guide influenced your decision on the right companion plants for mint. Mint plants may overstep other plants' boundaries but with the right partnership, they can live harmoniously with other plants!
And with plenty of mint leaves, you can use it to cook up recipes and even make your mocktails such as a virgin mojito with it!
What was the best (or worst) experience you had when you were planting mint in your garden? Are there other companion plants that deserve to be together with mint? I will love to hear about your gardening adventure so comment away!
Related Posts
Find out about other companion plants below: