Do you want to know about companion plants for sage?
You may have a garden where you grow different herbs, crops, and flowers, and want to know which ones can grow together. Or you may have accidentally planted sage and basil together but that didn't go as planned.
Knowing which plants can grow in the same soil at similar times helps me plan the planting schedules.
Companion planting is beneficial to the plants growing closely together in different ways – better yields, protection of the plants from pests and improved pollination, just to name a few!
Sage herb, known for its medicinal and preservative properties, is commonly grown and used to add flavor to various dishes. Growing it next to well-suited plants, I saw an improvement in the growth of both plants.
How can you find out which plants would thrive together and which won't? 
In this article, I'll take you through the companion plants for sage, how they promote each other's growth and which plants to avoid planting next to sage.
23 Companion Plants For Sage
Brassicas
Rosemary
Lavender
Marjoram
Nasturtiums
Oregano
Thyme
Tomatoes
Carrots
Lemon balm
Beans
Tarragon
Winter Savory
Yarrow
Strawberry
Peas
Fenugreek
Peonies
Dahlias
Rhubarb
Okra
Geraniums
Petunias
It also includes details about the concept of companion plants, their benefits, and the ideal growth conditions for the sage plant.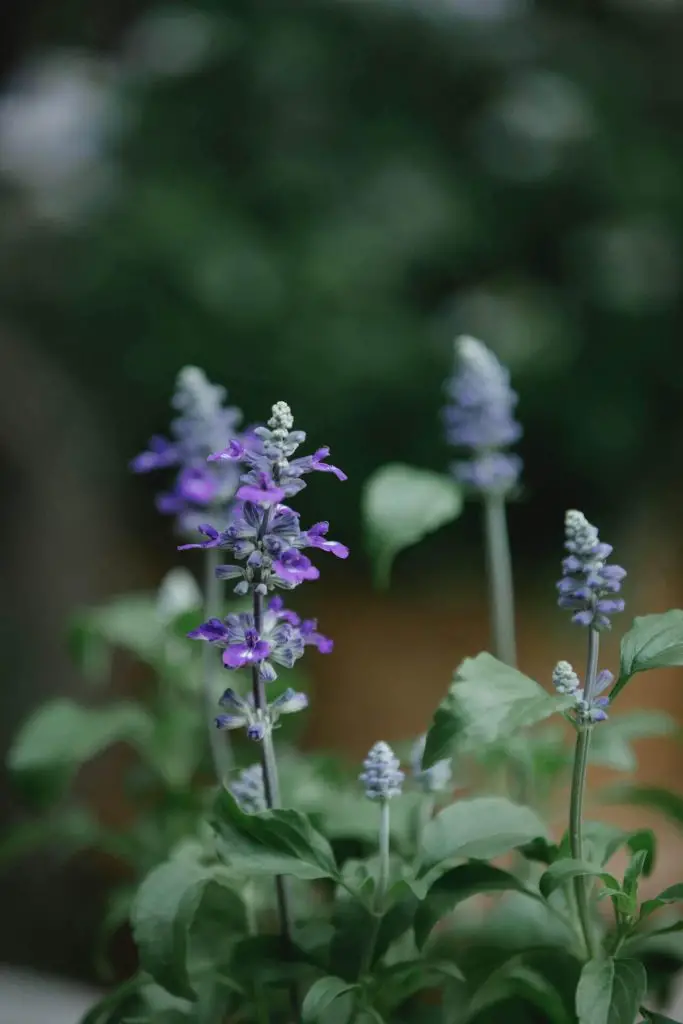 Affiliate Link Disclosure
Some of the links here are affiliate links, and I may earn if you click on them, AT NO EXTRA cost to you. I hope you find the information here useful! Thanks!
Related Posts
Best Companion Plants For Sage
1. Brassicas
Sage compliments and helps protect brassica family plants from pests.
Kohlrabi (Brassica oleracea var. gongylodes) – Aphids, cabbage worms, slugs, and snails usually prey on the kohlrabi plant. They suck the stem for the sap and chew on the leaves, destroying the plant completely. Kohlrabi is a great sage companion as sage has a natural, slightly pungent smell that repels these insects, protecting the kohlrabi plant.
Brussels sprouts (Brassica oleracea var. gemmifera) – Another plant of the Brassica family, Brussels sprouts also enjoy benefits as a sage companion plant. The odor of the sage plant deters aphids and cabbage whites which are common pests affecting Brussels sprouts.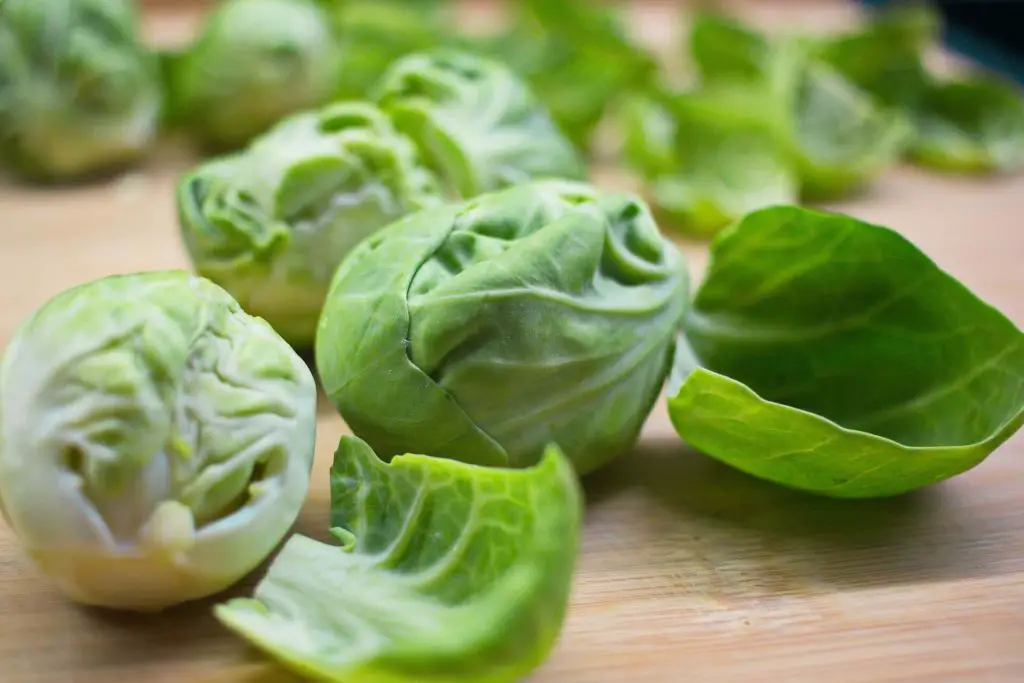 Kale (Brassica oleracea, var. acephala) – The benefit of planting kale alongside sage is similar to other brassicas. A strongly scented plant like sage naturally makes it difficult for flea beetles, cabbage worms, and other insects to feast on the kale plant growing nearby.
2. Rosemary 
Scientific Name: (Salvia rosmarinus)
Rosemary is an excellent sage companion and both flourish when planted next to each other. These salvia companion plants being from the same family have similar soil and water need. What adds to the beauty is that both plants produce flowers in blue, purple, pink, and white shades with fragrant leaves.
3. Lavender 
Scientific Name: (Lavandula)
If you're ever confused about what to plant with sage, go for lavender as it will definitely work. Lavender needs well-drained soil, similar to sage, and is a great pollinator because of its bright flowers.
This study showed that bumblebees and honeybees are both attracted to lavender. Planting sage next to lavender would improve pollination and hence the growth of the sage plant.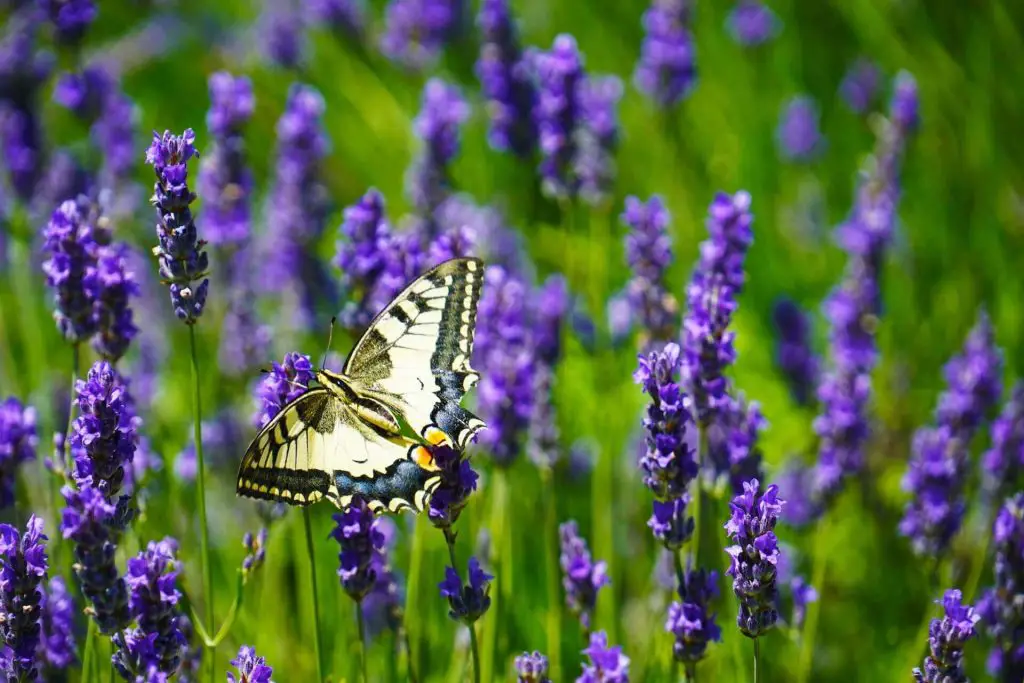 4. Marjoram 
Scientific Name: (Origanum majorana)
Marjoram is known to improve the growth and flavor of nearby growing herbs and vegetables as per this research, and as such is a great sage companion. As sage repels aphids which affect the growth of marjoram, they mutually benefit one another.
5. Nasturtiums 
Scientific Name: (Tropaeolum majus)
Brilliantly colored nasturtiums suit as sage companion plants, not only because both are flowering plants growing in similar soil but because nasturtiums keep away the whiteflies that affect and destroy sage plants.
Nasturtiums also attract butterflies, hummingbirds, and bees, improving pollination for sage and other sage planting companions.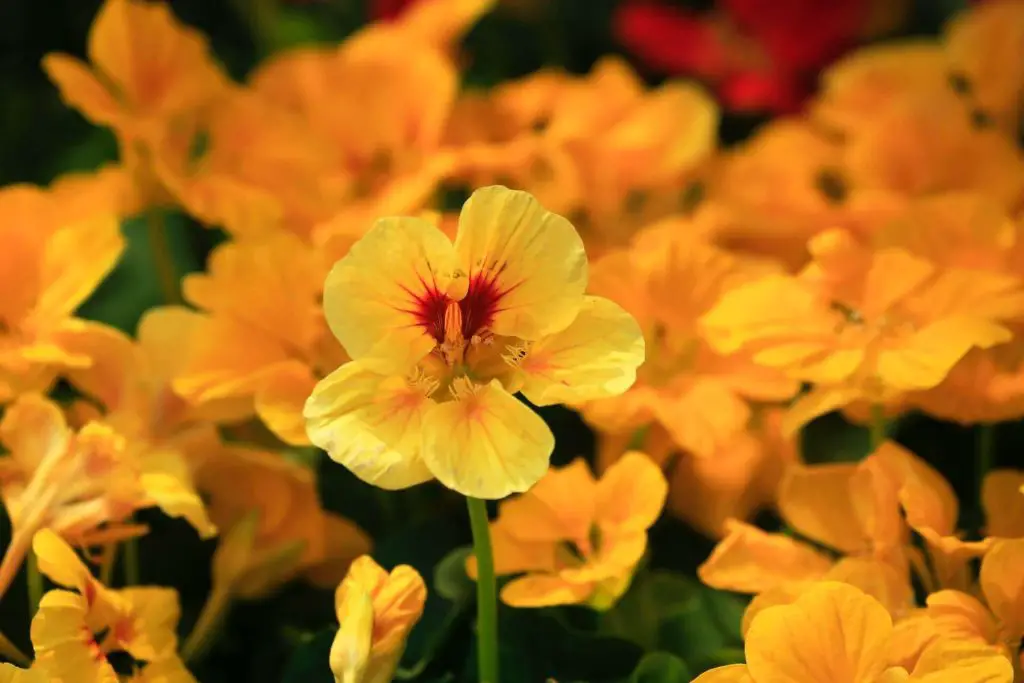 6. Oregano 
Scientific Name: (Origanum vulgare)
The oregano plant, from the mint family, is a plant that grows well with the sage plant as well-drained soil is preferred by both plants. Though the smell of oregano is strong and minty, sage's smell is stronger and prevents pests from feasting on the oregano plant.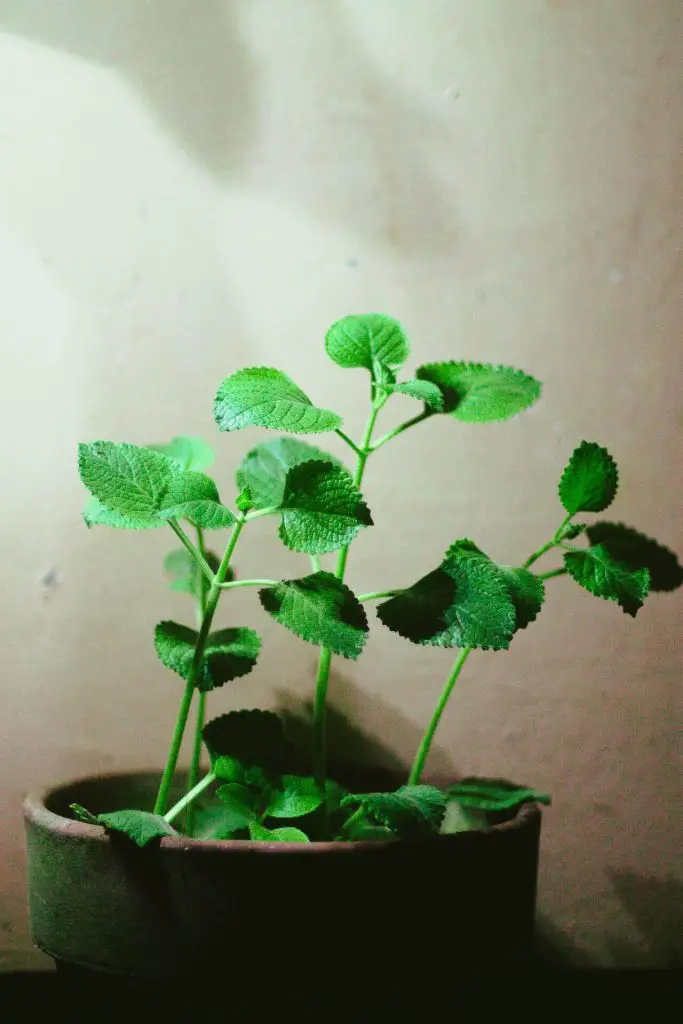 7. Thyme 
Scientific Name: (Thymus vulgaris)
Thyme is included in the list of sage companion herbs, along with rosemary, marjoram, and oregano. Instead of limiting the growth of the other, sage and thyme thrive together. 
Equally improving pollination in the garden with their prettily colored flowers, sage and thyme also drive back harmful bugs with their strong scents.
8. Tomatoes 
Scientific Name: (Solanum lycopersicum)
The tomato plant greatly benefits from being a sage companion. An aromatic flowering plant like sage attracts different types of bees as per research. Bees not only pollinate sage plant but also the nearby tomato plants.

Along with bees, Salvia is also attractive to hummingbirds, which keep the whiteflies in an area in control. Flea beetles and whiteflies are common pests of tomatoes and growing tomatoes as salvia companion plants improve pollination and fruit quality.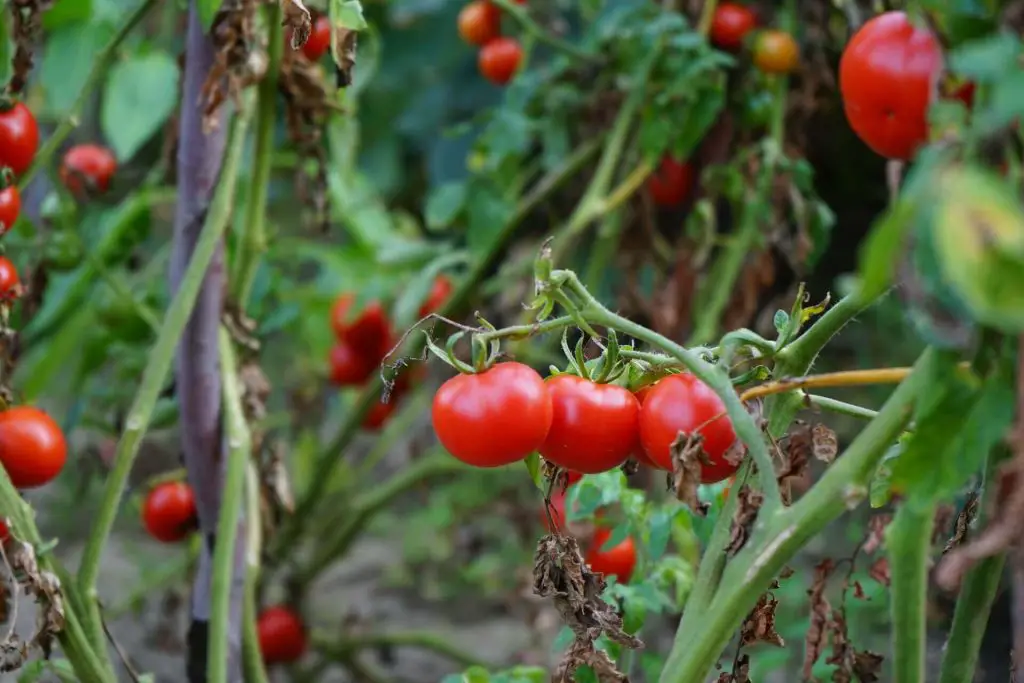 9. Carrots 
Scientific Name: (Daucus carota)
Carrots need well-drained, loose soil for proper growth and can grow together with Sage. The strong scent of Sage keeps the carrot flies away and also repels cutworms and other pests.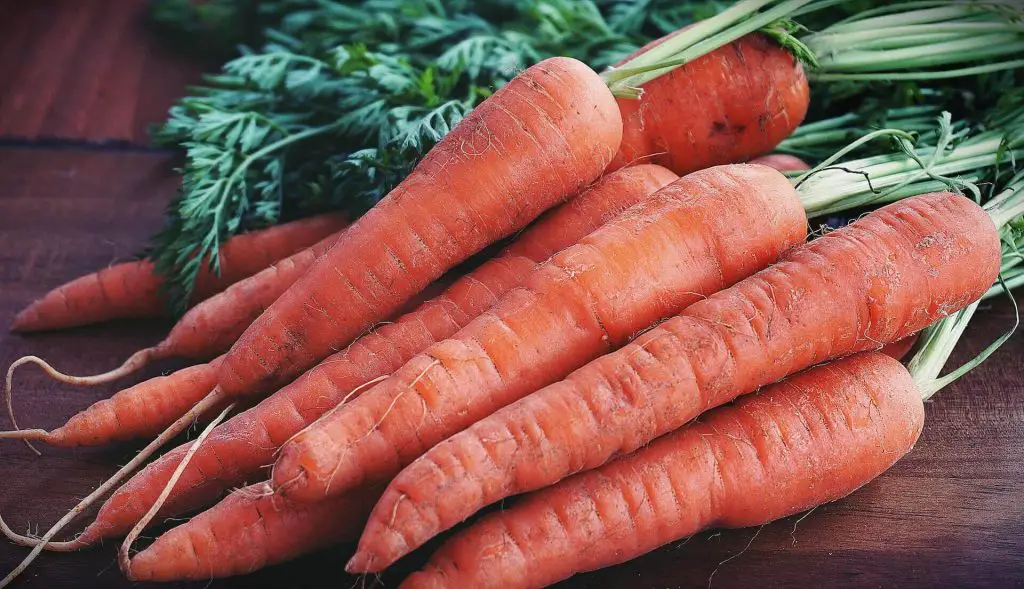 10. Lemon Balm 
Scientific Name: (Melissa officinalis)
Lemon Balm is known to be a good sage companion and I have also grown it in my veggie patch next to Sage. Lemon Balm attracts a lot of bees and growing next to sage, improves pollination in the garden while their combined fragrances enhance freshness.
11. Beans 
Scientific Name: (Phaseolus vulgaris)
Beans are leguminous plants, which means they improve and increase nitrogen in the soil, making it more fertile and healthier. It has been seen that beans fix nitrogen, consequently helping nearby sage and other crops to grow better.
Sage, in return, repels beetles, aphids, and other bean mites.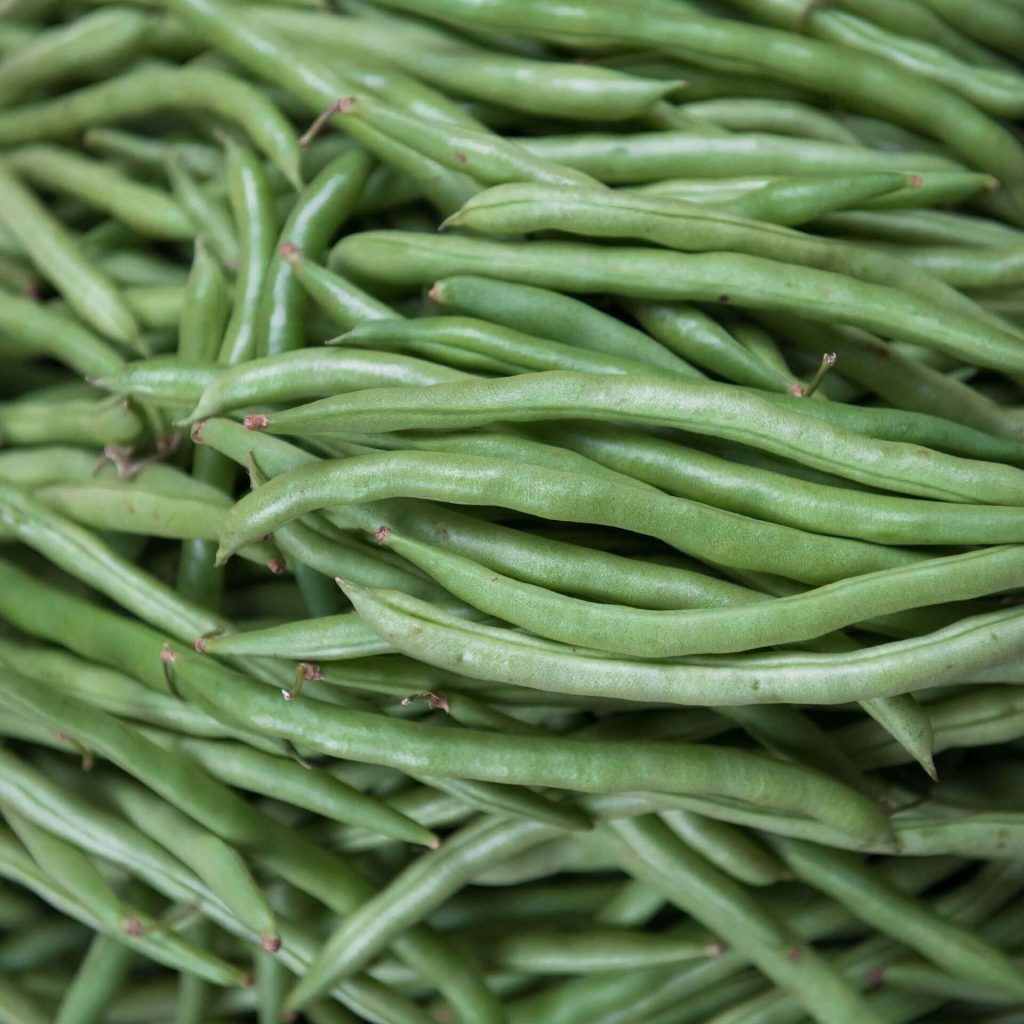 12. Tarragon 
Scientific Name: (Artemisia dracunculus)
Tarragon plant, also known as estragon, thrives in dry, drained soil and makes a good sage companion plant. Mexican tarragon is also known to attract many bees, birds, and butterflies, improving pollination in the garden.
13. Winter Savory 
Scientific Name: (Satureja montana)
Winter savory is a herbaceous plant that does well in poor, dry soil and can grow together with sage. It also shows aromatic properties and combined with sage, repels pests in the garden.
14. Yarrow 
Scientific Name: (Achillea millefolium)
As per research, yarrow is found to improve soil quality and attract pollinators, hoverflies, and some good insects and wasps which feed on destructive pests. It makes for a good companion with sage as the soil requirement is similar for both plants. Yarrow is also known to resist illness in other plants and keep them healthy.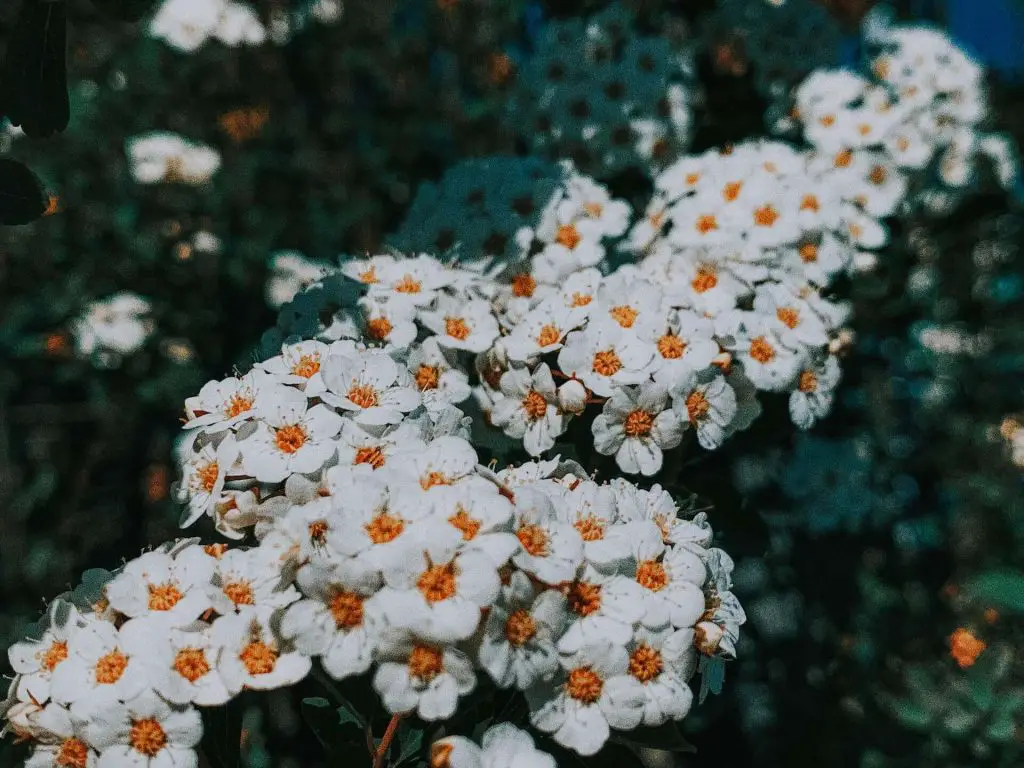 15. Strawberry 
 Scientific Name: (Fragaria ananassa)
Sage is a fairly good companion for strawberries due to its strong aroma. Sage keeps away slugs and other pests from the sweet fruit. Sage needs full sun and strawberries grow in fairly good sunlight so they can be planted next to each other.
16. Peas 
Scientific Name: (Pisum sativum)
Like beans, pea plants are also legumes that add nitrogen to the soil, adding to its fertility. Growing sage and peas together benefits both plants: the scent of sage repels the aphids which feed on peas while the pea plant improves the nitrogen content of the soil.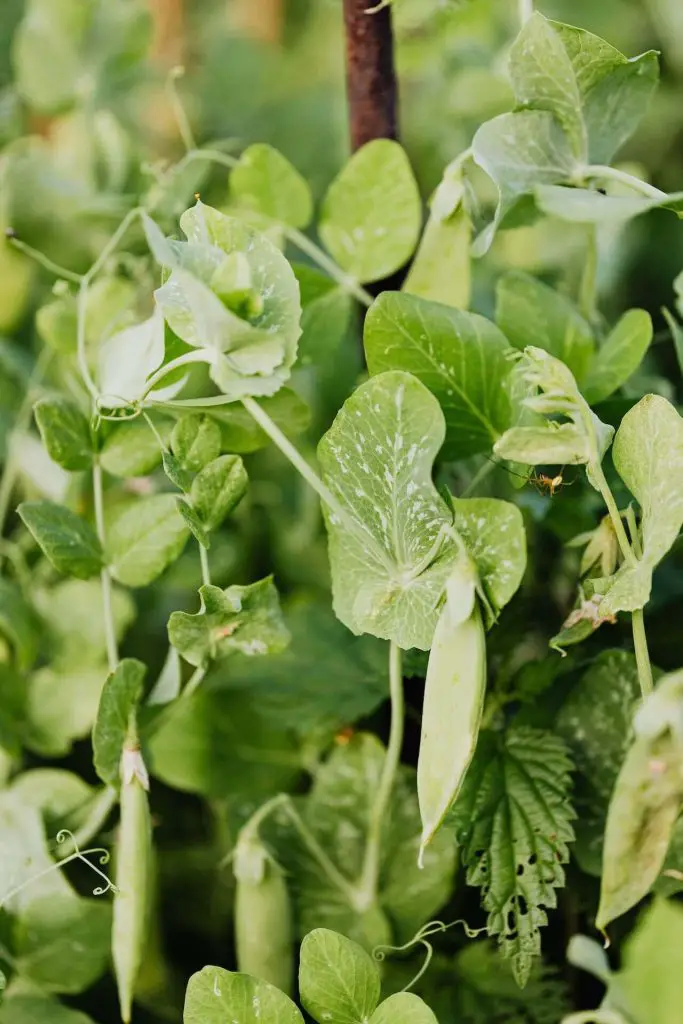 17. Fenugreek 
Scientific Name: (Trigonella foenum-graecum)
Fenugreek is another plant that grows well with sage in similar dry soil. Fenugreek is also a legume and improves soil quality. Planting sage with fenugreek, the bright purplish and yellow flowers add color to the garden.
18. Peonies
Scientific Name: (genus Paeonia)
Flowering plants like peonies are a great sage companion. Peonies need full sun and dry, well-drained soil to thrive, just like sage. Both plants have beautifully colored floral arrangements which add a charm to the garden while also attracting lots of honeybees, butterflies, and hummingbirds.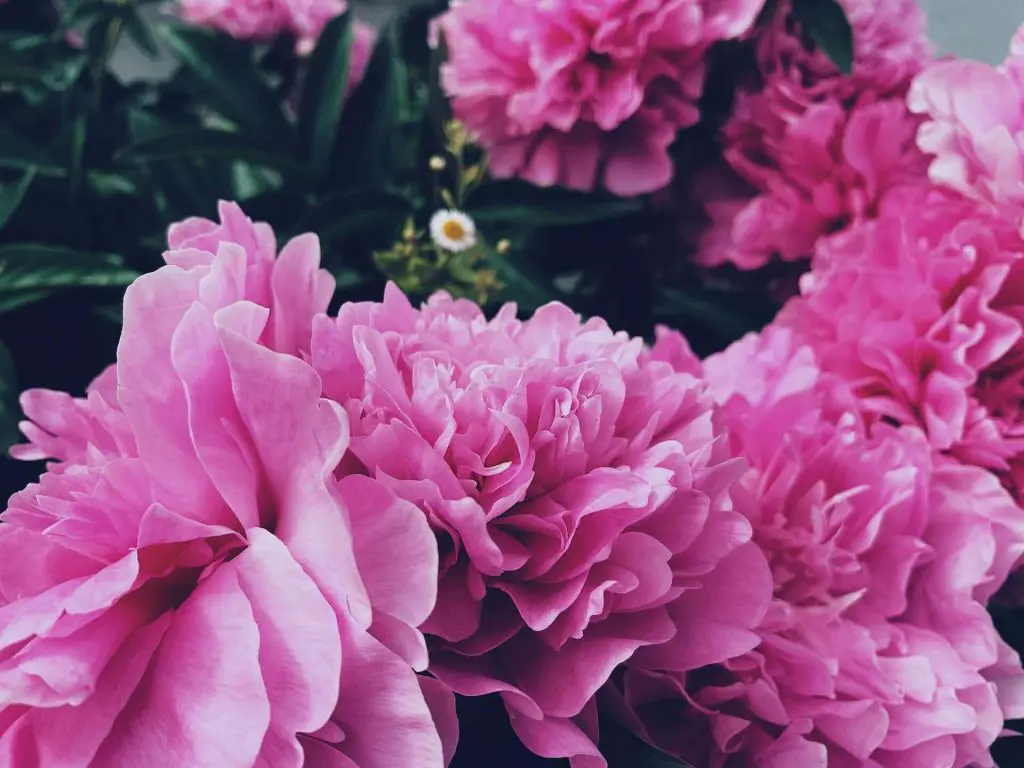 19. Dahlias 
Scientific Name: (genus Dahlia)
Sage companion planting gets easier by pairing sage with flowering plants with similar habits. Growing sage with dahlias worked out very smoothly for me and now I have a garden with brilliantly red, pink, and yellow dahlias with purple and white sage.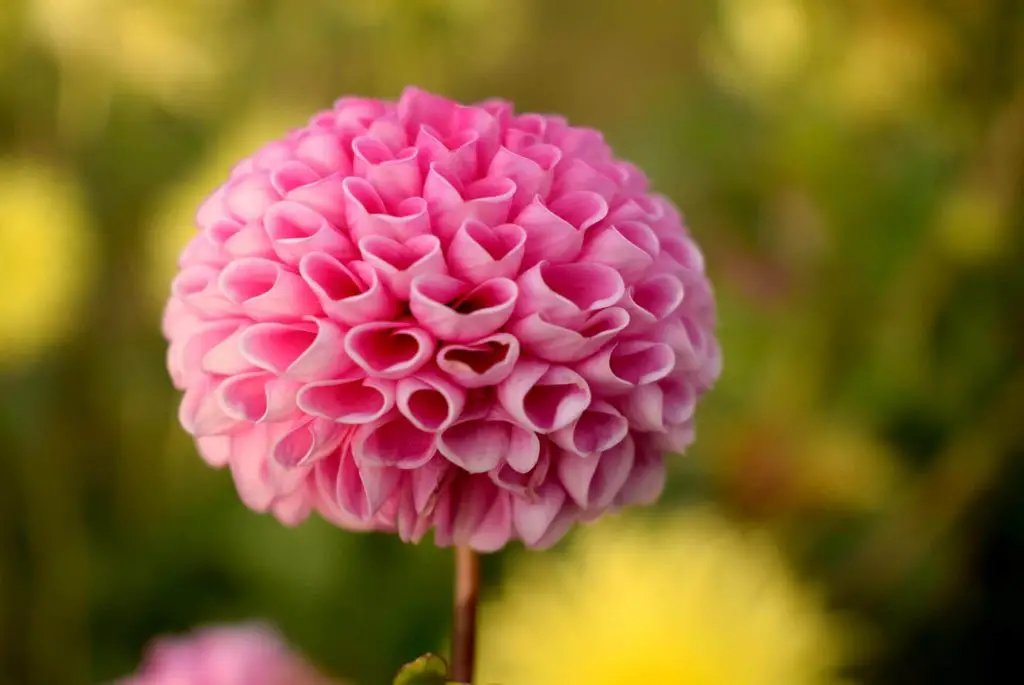 20. Rhubarb 
Scientific Name: (Rheum rhabarbarum)
Planting rhubarb next to sage benefits the plant a lot as sage keeps away aphids and many other plant pests with its strong smell. Sage also attracts beneficial insects and pollinators to rhubarb and other surrounding plants. 
21. Okra 
Scientific Name: (Abelmoschus esculentus)
Sage is very beneficial for the okra plant. The aroma of sage repels aphids, cabbage worms, and other pests feeding on okra. Sage also attracts hummingbirds and bees and improves pollination in okra and other companion plants.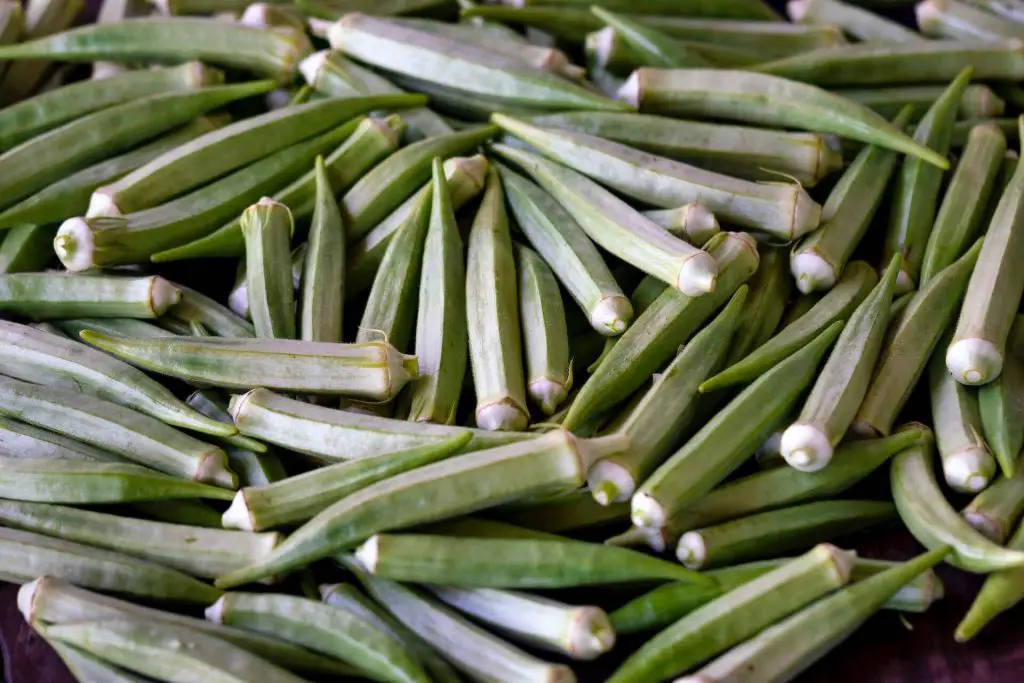 22. Geraniums 
Scientific Name: (genus Geranium)
Geraniums and sage are quite a good pair when planted together. Geraniums are known to attract bees to their multi-colored flowers. Planting them together also benefits sage as geraniums keep away the pests harming sage.
23. Petunias 
Scientific Name: (genus Petunia)
Petunias are beautiful flowering plants and they make great Russian sage companion plants. Both plants require full sun with well-drained soil and when grown together, the stunning border of flowers is a sight to behold!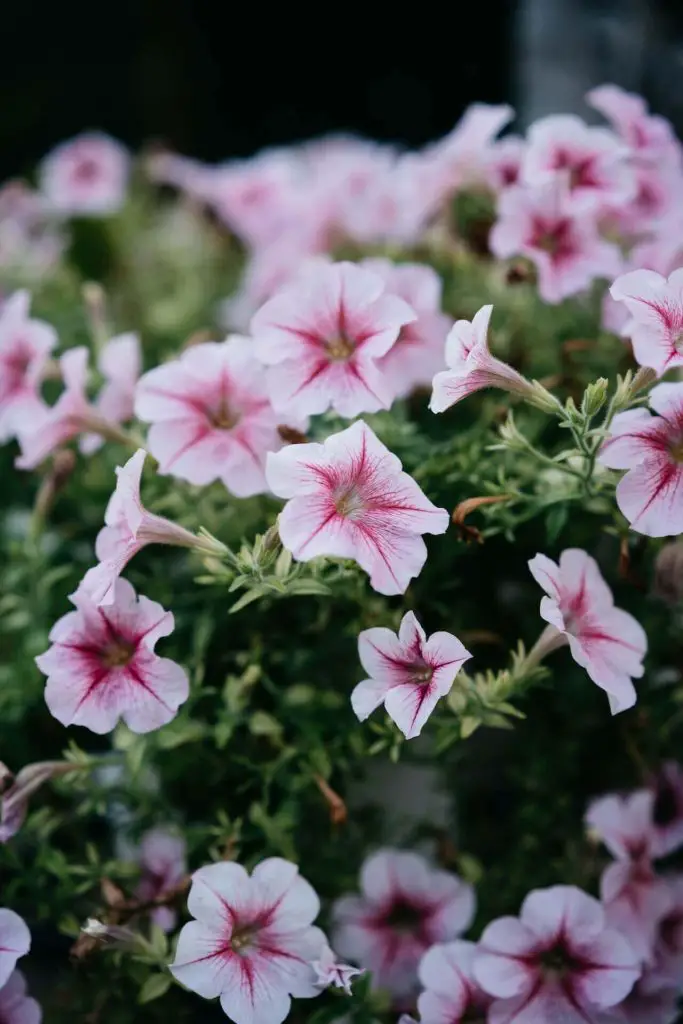 What Are Companion Plants?
Companion plants are plants that are planted and grown together by gardeners after multiple trials for better growth and development of the plants.
But why should you go for companion planting?
If you observe the growth patterns and behaviors of plants and grow the ones that are compatible together, the plants would end up benefitting each other and the crop yield would also increase.
Although much research hasn't been done on the subject and hence there are few scientific proofs, there are many gardeners and plant enthusiasts who have tried, failed, and succeeded after multiple attempts and found which plants complement each other.
You can also refer to this official companion planting chart by the Natural Resources Department, a governmental organization.
Benefits Of Companion Planting
Companion planting, if properly done, is beneficial for all the plants involved. The soil, water, and sun requirements are to be observed along with the nutrients required by the particular plants.
Legumes improve nitrogen content in the soil and when planted with brassicas as it can benefit the latter, but shouldn't be planted with onions as it's disadvantageous for legumes.
Many flowering species attract pollinators, improving the pollination in their companion plants as well while many herbs like sage, thyme, and basil repel harmful pests, protecting their companions from damage. Sage and marigold are also good companions, the marigold repelling harmful pests which may affect sage.
Ideal Growth Conditions For Sage Plant
 Sage grows best in full sun but can also tolerate partial sun. The flavor would be strong if grown in full/good sunlight and would be comparatively milder if grown in partial sun/shade.
Salvias require well-drained, sandy/loamy soil with a pH between 6 and 7. It cannot survive in wet/soggy soils and the plant would wilt or rot in wet soils.
Temperatures between 60 – 70 degrees Fahrenheit are ideal for the sage plant and in areas with higher temperatures; sage can be kept in shade to avoid damage due to heat.
 Sage plants need to be grown at least 24 – 36 inches apart from each other. Many gardeners prefer to grow sage from a sapling as it's easier however it can be grown directly from seeds too!
These are heirloom, open-pollinated, non-GMO Sage seeds. Each packet contains around 200 mg of seeds.
These are non-GMO, good-quality sage herb seeds and the packet also has sowing instructions. Each packet comes with 100 seeds.
These seeds have a 88% germination rate and are also non-GMO and an heirloom variety. The pack also comes with a zip-lock bag to store seeds for next year.
As sage prefers well-drained soil, it is quite easy to grow in pots or containers.  Pots usually have good drainage and won't retain extra moisture which is advantageous for the sage plant.
This is a set of 6 clay pots of 4-inch diameter and is perfect for growing herbs and succulents. It comes with a drainage hole for efficient water drainage.
These pots are made of environment-friendly resin and come in a set of 10 and are sized 4*3 inches and 3 mm thick.
These are a set of 15 pots 6 inches in diameter and 3 mm in thickness. The pots have multiple small holes at the bottom for proper water drainage. They are also available in 4 different colors.
FAQs On Companion Plants For Sage
Can You Plant Basil Next To Sage?
Can you plant basil next to sage? No, you should avoid planting basil near sage as basil needs moist soil while sage needs drier soil. Basil does well next to chives, chamomile, oregano, peppers, root vegetables, and other vegetables.
Can Lavender And Sage Be Planted Together?
Can lavender and sage be planted together? Yes, sage pairs well with summer-blooming lavender. Sage is a drought-resistant plant and can grow well in different weather conditions. It also has pretty purple flowers that complement the different varieties of lavender and attract pollinators together.
What Should Not Be Planted With Sage?
What should not be planted with sage? You should avoid planting basil, onions, rue, and cucumbers with sage as they hinder each other's growth. Sage repels cabbage moth and carrot flies and can be planted with brassicas, carrots, and legumes.
Can I Plant Rosemary Next To Sage?
Can I plant rosemary with sage? Yes, sage and rosemary grow really well together because of similar requirements. Rosemary is also known to enhance the flavor, aroma, and health of the sage plant when grown together.
What Grows Well With Sage And Rosemary?
You might wonder what grows well with sage and rosemary. Mediterranean herbs like thyme, savory, oregano, marjoram, lavender, rosemary, tarragon, and sage can be planted and thrive next to each other as they prefer well-drained, dry soils.
Sage has so many benefits and growing it along with companion plants adds value to both plants. Knowing which plants to grow and which ones to avoid is essential as it helps avoid an unnecessary hassle in case the plants aren't compatible.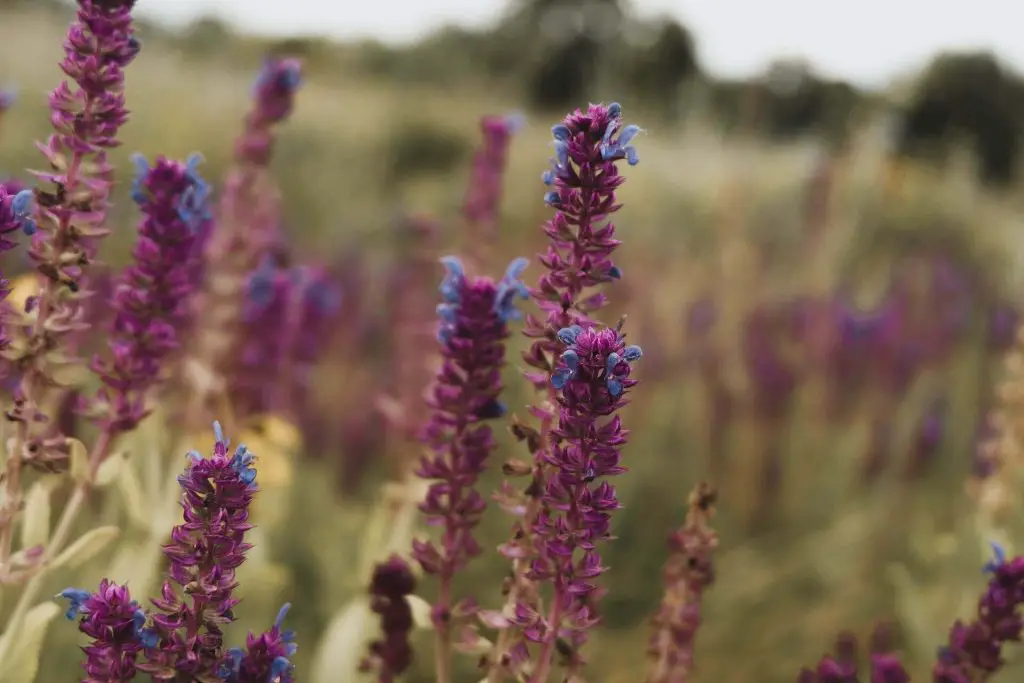 Plants can be easily grown together if proper information about their behavior and growth is kept in mind.
I hope this article on companion plants for sage was helpful. You can try growing these plants with sage and let me know how it goes for you in the comments below.
Related Posts