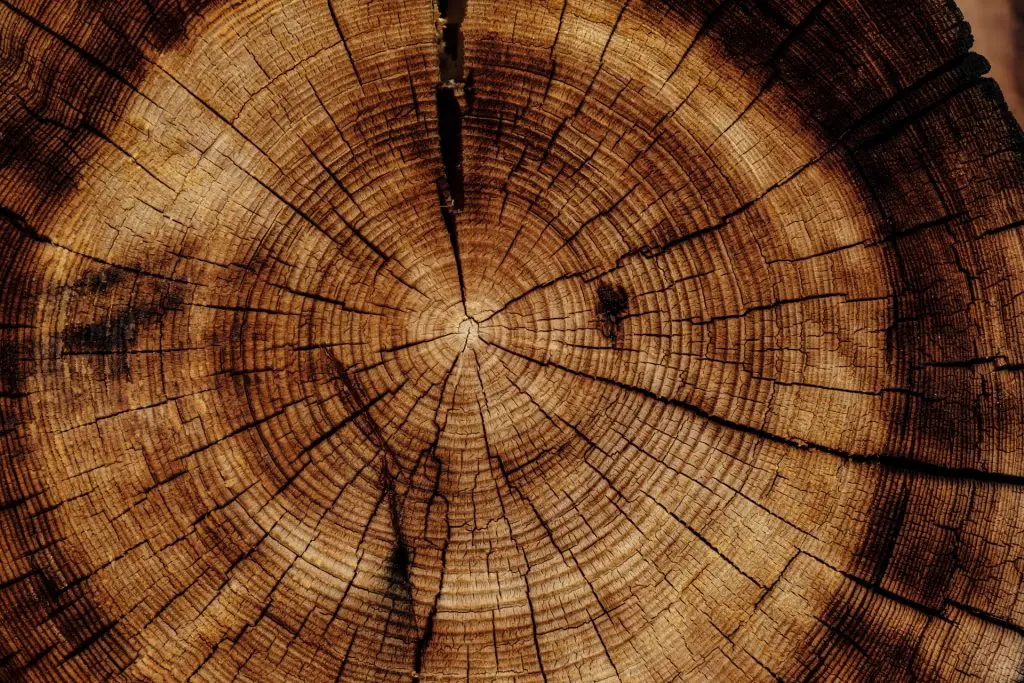 Are you wondering How To Treat Untreated Wood For Outdoor Use? Here is a quick and easy guide so you can treat untreated wood the RIGHT way!
Wooden decks or balcony can be the perfect centrepiece for anyone's garden. It's great for those long summer nights spending quality time with friends and family.
To make that quality time last even longer, you'll want all your outdoor wooden structures to be able to endure all conditions.
Depending on the general weather and environmental conditions where you live, an outdoor wooden structure could start to rot and decay after only one or two years. That sort of longevity definitely isn't good enough for a decking that you want to create lifelong memories with.
That's why it's so important to treat all your wooden structures for outdoor use. Properly treating wood can make it last around 25 years!
However, buying decking or balcony that's made with pretreated wood can end up costing way more than you think. Thankfully, there are still ways you can treat your untreated wood structures, even after they've been built.
In this guide, we'll be going over some of the best ways to treat untreated wood for outdoor use!
DISCLOSURE
Some of the links on here are affiliate links and I may earn if you click on them, AT NO EXTRA cost to you. Hope you find the information here useful! Thanks.
Related Articles:
Before you start to treat your wood, using a wood sander to sand down the wood will give a smooth finish making an even and easier surface to work with.
How To Treat Untreated Wood For Outdoor Use
It should come as no surprise that you need to use untreated wood outdoors with extra caution as the moisture retained on the fun outdoor projects you have made can make the wood go soft.
Treated wood on the other hand can last much longer compared to non pressure treated wood.
These are some options on how to treat wood:
Outdoor Wood Sealers
The most common method of protecting your wood from the elements is to use a specially designed outdoor wood sealer. These are available in most hardware stores and on plenty of online retailers, so they won't be hard to come by.
These products are sometimes labelled as water sealers, so make sure you keep an eye out for those as well when you're shopping for some.
The way it works is by creating a seal around the outside of the wood which protects it from UV rays from the sun, water and mildew. The main priority for this method is to keep the centre of the wood dry, to preserve its longevity.
It's super easy to apply an outdoor wood sealer to your wooden structures. You can get specially made garden sprayers, but you'll get less control over how evenly your sealer is spread over the wood. A much easier method is to use a paintbrush.
Simply dip the paintbrush in your sealer and paint it across all the surfaces of your wooden structure, carefully brushing over one plank of wood at a time.
It's important to get an even coat on all parts of the structure, so taking your time on each plank individually will be beneficial. You also don't want to go over parts that you've already covered once they dry so make sure you take your time and apply it carefully.
Clear Coats
A clear coat, also known as Spar Urethane, works in a similar way to regular outdoor wood sealers but with a slightly better aesthetic finish.
Some of these products are designed to be used both indoors and outdoors, and their main purpose is to provide your wood with protection from UV sunlight and water.
This substance will leave your wood with a glossy, shiny finish. Of course, this isn't the kind of look that everyone will want to go for, but we think it makes a wooden structure look generally more sleek and sophisticated, while still giving it full protection from the elements.
You can apply it to your wood in exactly the same way as outdoor wood/water sealers, using a paintbrush or specially designed garden sprayer.
What's cool about some clear coat products is that, as your wood naturally contracts and expands as the seasons and temperatures change, the coating will also move with it.
This means that applying additional coats coats of this stuff to your pressure treated wood will leave it protected for years and you won't have to worry about going over it every season.
Epoxy Resin
This is a substance that's used in a lot of construction and home maintenance projects involving a variety of materials, couple with wood preservative.
It basically forms a super strong layer of water resistance and is one of the best ways to protect your wood from water damage.
Unfortunately, it doesn't provide the most adequate UV sunlight protection, it is not UV resistant, so for the best possible results, we recommend using epoxy over the top of a layer of wood sealer or any other substance that provides UV protection.
The only other downside is that applying epoxy to your wood can be a very time-consuming process. Particularly for larger-scale projects, you may have to rely on 4 days of good weather to have the epoxy applied properly with some other substances.
However, if you've got the time and you really want to have the best protection for your outdoor wood structures, epoxy is an essential tool for you.
Outdoor Paint
It might not seem obvious, but exterior paints can also be used to treat wooden structures to protect them from the elements.
The key is to use exterior paint that is exclusively designed for outdoor use, as other paints will end up washing away as soon as it rains. All exterior paints you can buy will be waterproof, so not only will the paint not run off in the rain, but the wood underneath it will also be protected from water damage.
Of course, depending on how you want your other outdoor projects to look, this option might not be for you- especially if it's a whole deck you want to protect and you just want it to have the wooden aesthetic.
All you have to do is select an external paint that will give you a waterproof surface, which is not a difficult chore given that nearly all of the current paints offer waterproof versions to fulfil customer needs, get a paint roller, and you can start to preserve wood or the outdoor fences.
However, there are certain crucial factors to take into account for a nice and long-lasting finish:
What kind of paint was used
Pressure treated lumber moisture content.
However, this method is great for protecting chairs, tables, wooden flower pots, and any other outdoor wooden furniture you might want to paint a different color.
The best part about this method is you get to be creative!
Wood Oils
This is one way to go about treating untreated wood, however, it won't provide as high a level of protection as some of the other options on our list.
Wood oils work pretty well for protecting wood from rotting over time with water damage. You can also get oil based sealants that are designed to prevent UV sunlight damage, but not all wood oils will have this capability.
Allow the oil soak where you see spots after allowing it to absorb into the surface. Using a clean rag, remove the surplus oils. Give the wood 24 hours to dry. Use fine-grit sandpaper to lightly sand it before adding another coat.
These oil based sealant are commonly used for boats to give the deck that lovely glossy finish you associate with luxury water travel.
There are also a variety of different wood oils you can get for different types of wood, so make sure you do your research and buy the right one for your needs before applying it. These are some common ones:
Linseed oil
Tung oil
Danish oil
The main issue with wood oil is that it's not very durable, will fade away quickly, and therefore need to be reapplied more often. It can be appropriate for some smaller furniture items or boat decks, but for a larger project, you're better off going with one of the other options on this list.
Hand-Rubbed Oil Finish
You will need some oils, like linseed oil, to use this technique because they will give you, hand rubbed oil finishes.
They work well to treat untreated wood and shield your wood from black grains. One component of each type of oil, one part polyurethane, and one part mineral must be combined to create the ideal composition.
Now that the synthetic mixture has been prepared, all that is left to do is apply it to the wood surface with a natural bristle paintbrush.
FAQs
What Can I Use To Treat Untreated Wood?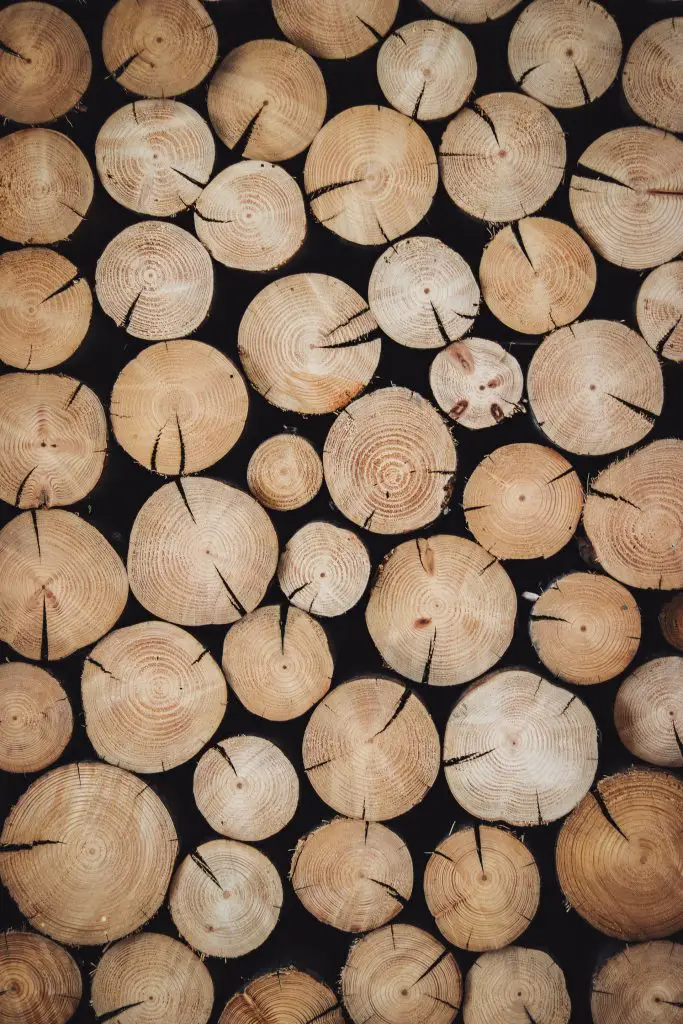 Applying a wood sealant is the finest approach to preparing untreated wood for outdoor use.
What distinguishes treated and untreated wood?
If you do not have access to your own wood, untreated lumber is the closest thing to natural wood.
Wood that has been treated with chemicals will not rot, weather, or attract dull insects. Durability and safety issues are where these two types of building materials show the most differences.
The wood's green tint is one of the most important things to look for. Remember that over time, treated wood will become brown and real wood will turn grey when exposed to the elements outside.
There are numerous excellent wood sealers to apply to exterior wood that are quite simple to use.
Simple chemical and oil mixtures with various additives for greater UV and mildew protection are what water sealers are. Keeping the inside wood dry is the major objective of wood water sealers.
Using a brush to apply a water-sealer is the most straightforward method.
Garden sprayers are another method of applying water sealers.
A paint pad is ideal for covering big areas since it offers a better sealing finish and resembles a flat roller in appearance.
Best Types Of Woods For An Outdoor Project
1. Teak Wood
Teak wood is primarily utilized for outdoor furniture projects. As a result of its exceptional weather resilience, it is frequently used as decking on yachts and other watercraft.
Teak wood furniture is durable for harsh outdoor conditions and is arguably the most popular choice when buying outdoor wood furniture, but it still has a premium price.
2. Pine Wood
When left untreated, pine is the cheapest wood for outdoor use. Although pressure-treated pine is slightly more expensive and has a longer lifespan, you can treat pine for outdoor use yourself.
Pine may not be the best choice if you live in a dry climate, why?
In fact, the dry environment will lower the moisture level in the pinewood, which could twist it into an undesirable building material.
You may use untreated pine outdoors but pine that has been pressure treated is substantially more weatherproof.
Pine that has been pressure treated is substantially more weatherproof. Chemical preservatives are to responsible for this. However, treated wood may be a fantastic material for other outside projects, such as patios or even fences.
When picking outdoor wood, it's crucial to be aware of your surroundings and temperature.
When left untreated, pine will probably continue to hold up for a few more years if you protect wood. However, putting some form of protection will aid in better protecting the wood from weather-related incidents.
3. Redwood
Redwood is renowned for having somewhat higher overall standards, holding more strength, is weather resistant, and withstanding the harsh weather longer.
Redwood might seem like the ideal choice if you are seeking top-notch craftsmanship, but cedar is a fantastic, more affordable option that will still hold up well.
Untreated redwood is predicted to last 50 years or longer when exposed to the environment, depending on its age.
4. Cedar
Cedar takes very little upkeep compared to other types of wood.
For those who don't frequently maintain their outside things, cedar is an excellent option. The lifetime of cedar can be increased by washing it once a year.
Compared to pressure-treated pine, cedar is far more resilient. Cedar is a fantastic alternative if you're not too concerned about overall costs.
How To Treat Pine Wood Outdoors?
Select either latex paint or oil-based paint.
Oil or latex paints are excellent for blocking UV radiation and keeping you alive. Pick a latex paint if the jaw on any furnitures has undergone pressure treatment.
What Happens If Untreated Wood Is Used Outside?
When exposed to the environment, most woods tend to degrade. Many species have naturally occurring chemicals in their native environment that give them the ability to survive bad weather and insects.
Wrap Up
Well, there you have it, all the answers to your question, How To Treat Untreated Wood For Outdoor Use?
Be ready to get your hands dirty with sandpaper dust and start treating all the wood there is! Hopefully, that helped but if you want more info, we found you a video below!